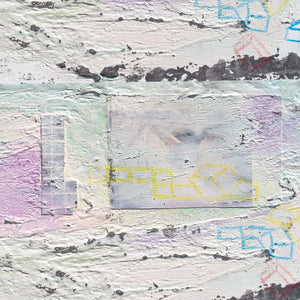 Release Date: July 7, 2017
Hug Of Thunder marks the fifth studio album from Canadian alt-rock supergroup Broken Social Scene, their first in seven years. Founded in '99 by Kevin Drew and Brendan Canning, the new album features 15 players including original members Emily Haines and Jimmy Shaw of Metric, Amy Millan and Evan Cranley of Stars, Charles Spearin and Ohad Benchetrit of Do Make Say Think, and Grammy-nominated Leslie Feist.
Hug Of Thunder is everything BSS fans love from the Canadian collective and then some, an album overflowing with glorious open chords, multi-voice harmonies, spacious psychedelia- tinted breakdowns, and more. It is a panoramic, expansive album that manages to be both epic and intimate; and like all things BSS, in troubled times, it offers a serotonin rush of positivity. Since their inception in the early Aughts, BSS have always pushed sonic boundaries while remaining reverent of a perfect chorus; almost twenty years down the line, Hug Of Thunder sharpens that balance and then some. The record's twelve songs refract the band's varying emotions, methods, and techniques in ways that not only reference their other albums, but surpass them. Hug Oo Thunder is righteous but warm, angry but loving, melodic but uncompromising. And if you've ever fallen in love with Broken Social Scene - as many of us have - it is a perfect return that was truly worth the wait.

First 500 run vinyl featured coke bottle clear vinyl (sold out), 140g double-LP still available, gatefold jacket (matte UV), printed vinyl sleeves (matte UV), and a 28 page booklet with stitched spine affixed to jacket. Artwork layout and design by two-time JUNO Award-winner (and Broken Social Scene's drummer) Justin Peroff and kimikimo. LP includes the vinyl-only bonus track "Old Dead Young".

Tracklist:
1. Sol Luna
2. Halfway Home
3. Protest Song
4. Skyline
5. Stay Happy
6. Vanity Pail Kids
7. Hug Of Thunder
8. Towers and Masons
9. Victim Lover
10. Please Take Me With You
11. Gonna Get Better
12. Mouth Guards of The Apocalypse