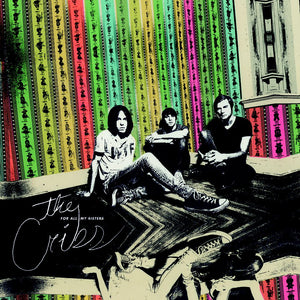 The Cribs mark a welcome return and are pleased to finally announce details of their new album "For All My Sisters" on March 24th, 2015.

The band's sixth studio album, it follows 2013's career spanning 'Payola' collection and 2012's Top 10 album "In The Belly Of The Brazen Bull" and the first for new North American label Arts & Crafts.

Having reconvened over the last year in Wakefield and Portland, the band later decamped to New York and Magic Shop studio with legendary producer and The Cars frontman Ric Ocasek (Weezer) to begin recording.

A new label, a new perspective, a new challenge - "For All My Sisters" marks the start of the next chapter, in a decade long existence that has seen the band continually evolve and thrill, ever advancing whilst stockpiling an enviable arsenal of songs.