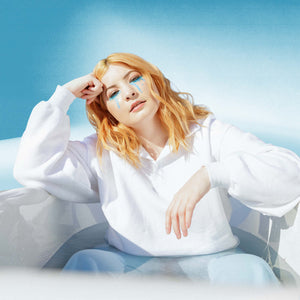 This single comes as a digital download. 
Janzen explains, "Writing "Push It Down" felt like the mental reset I've long needed. Although in hindsight I wasn't ready for one at the time. It came together by myself in my room — about my rapidly declining mental health amidst my quarantine-induced brain fog — then immediately put it away and forgot about it. The song is about grasping at anything to feel better, and in the process enabling all my unhealthy tendencies... things like not taking accountability when I'm wrong, impulsive behaviours, isolating myself, refusing to do things that are good for me. A behavior that is unsustainable."
 
Janzen's debut EP, "Interpersonal," which was co-produced by Taylor herself, garnered praise from the likes of Lucy Dacus, Phoebe Bridgers and The New York Times. In 2019, Janzen released her second EP "Shouting Matches" recorded for the first time with a full band and in a studio environment.  With further praise from Exclaim!, NYLON, Paste, Noisey, i-D and more, Taylor kicked off 2020 as an Official Artist at SXSW where she performed at the Rolling Stone Emerging Artist Showcase and NPR featured her in their coveted Austin 100. She kicked off 2020 on tour with JUNO Award winning band, and Glassnote lablemates, Half Moon Run.