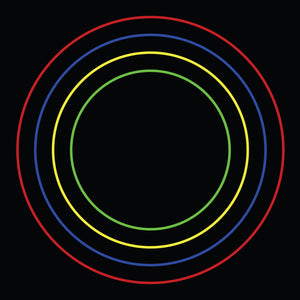 Bloc Party
returns with
Four
, the band's first full-length since 2008's acclaimed Intimacy. Produced by Alex Newport (The Mars Volta, At The Drive-In, Polysics), the album was recorded and mixed in New York City.
Production began in the winter of 2011 following a year-long hiatus during which the group contemplated disbanding, only to find its determination towards making a new record stronger than it had ever been previously.
Of
Four
, frontman Kele Okereke says, "It is the best thing that we have ever done and finishing this record has taken us on quite a journey.
In the past there has been so much written about what our records have meant, so much context and back story but I am adamant that this time these songs will stand on their own. This record is the sound of four people in a room, loving what they do and doing it to the best of their ability. It is the sound that only the four of us could make and I am prouder of it than any record we have ever made."