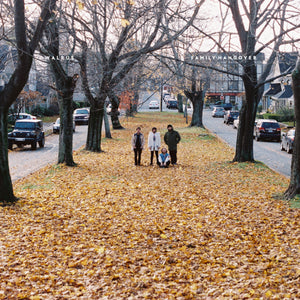 Release Date: June 9th, 2017
Walrus are here to play for the sake of the song. The Halifax based band's debut LP, Family Hangover, is a fuzzed- out electric blanket of soul with unrepentant strands of authentic heaviosity. Extensive studio experimentation can be heard throughout the sonically unique record, from varispeed warble to Spacemen-3 style saucer-drone attacks. Live, their low-key manner belies a depth and dedication to craft. This band could be thrown on a bill between Love and Sabbath and not embarrass the present.
Tracklist:
1. Later Days
2. In Timely Fashion
3. Family Hangover
4. So Far Gone
5. Step Outside
6. Regular Face
7. Free Again
8. Tell Me
9. Glam
10. What Goes On...