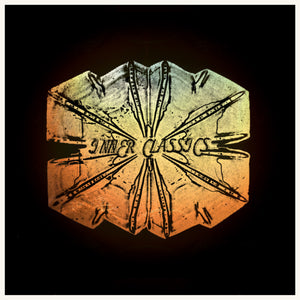 Inner Classics
is the sophomore record from critically acclaimed Toronto duo, SNOWBLINK.
Written in a cottage on Lake Erie in winter, an attic studio in Toronto in the early spring, and a guest house in Malibu, California in the summer while listening to a live feed of whales singing off the coast of Maui, Inner Classics represents singer-songwriter Daniela Gesundheit's first body of work since moving to Canada. The album title itself is inspired by the "Inner Classic," or Huang Di Nei Jing, a Traditional Chinese Medicine text written by several anonymous authors between 300 and 100 B.C.E.
Recorded in Toronto, Montreal and Los Angeles, Inner Classics was co-produced by the band and Chris Stringer (Timber Timbre, Ohbijou) and mixed by Mark Lawson (Arcade Fire, Timber Timbre). Guest players on the record include friends and past collaborators of the band Barbara Gruska (Jenny Lewis Band, The Belle Brigade), Ryan Driver (Sandro Perri), Thom Gill (Owen Pallett), Misha Bower (Bruce Peninsula), and Caley Monahon-Ward (Extra Life).