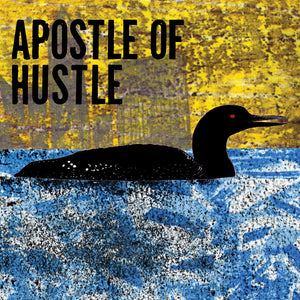 "The album combines social commentary and introspection with loose instrumental jams that sometimes have that Broken Social Scene feeling of a bus running without brakes. The Audio collages between tracks enhance the sense that AOH isn't just a band, it's a mobile sound laboratory."
3/4 stars - Globe & Mail
"It's leaner, more solid and more aggressive, drawing from the attitude and bricolage aesthetic of old-school hip-hop ... a contemporary urban take on everyday battle hymns."
- CBC.ca
"
Eats Darkness
revels in extremes. At 35 minutes, it's the shortest Apostle of Hustle album, and yet it feels like the longest, most satisfying journey of them all. It's at once their most sparse and their most dense effort... a band with an insatiable musical appetite from every corner of the world consciousness"
- Exclaim!