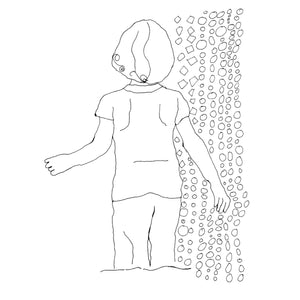 'Saul' is a languid ode to motherhood, "
simply about the devastating amount of love you have for a child,
" Frazey explains. Her tremulous voice lavishes a deliberate bass-laden groove on this lone outtake from
U Kin B the Sun,
celebrated for its
"heady and infectious"
(The Guardian)
blend of soul, psychedelia and country. Frazey began writing the song not long after the birth of Saul, and only completed it recently. Sonically restrained yet richly expressive, "Saul" is an outpouring of the particularly vulnerable and earthy experience of love for a child.
This product is a MP3 download only.