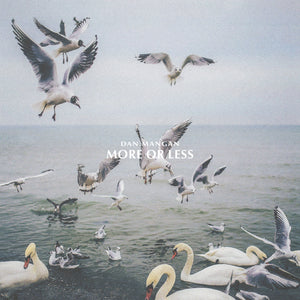 Tracklist:
1. Lynchpin
2. Peaks & Valleys
3. Just Fear
4. Lay Low
5. Cold In The Summer
6. Troubled Mind
7. Fool For Waiting
8. Can't Not
9. Never Quiet
10. Which Is It
More Or Less is about "witnessing birth, and in some ways rebirth," says Dan Mangan. "It's about feeling disconnected from a popular identity and becoming acclimated to a new one. It's about raising kids in a turbulent world. It's about unanswerable questions and kindness and friendship and fear."
More Or Less is an album that Mangan claims "feels more like 'me' than ever. More sparse. Less meticulous. More kids. Less time. More direct. Less metaphor. More discovery. Less youth. More warmth. Less chaos."
More Or Less was produced by Grammy Award winning producer Drew Brown (Radiohead, Beck) and Simone Felice (The Lumineers).