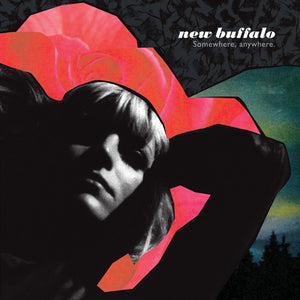 More than two years since the release of her much loved debut album,
The Last Beautiful Day
, Sally Seltmann, AKA New Buffalo, returns with her stunning second album Somewhere, anywhere. Already receiving accolades in Australia, Somewhere, anywhere is set for release on August 28 in North America. Seltmann is a soft-spoken songstress from Melbourne. Her last album was named one of the Top 50 Albums of 2004 by Rolling Stone. She also penned the song "1234," the debut single on Feist's new album,
The Reminder
. For the recording of
Somewhere, anywhere
, she moved to a sleepy, coastal town near the Great Ocean Road, and decided once again to record and produce the album herself. The songs were written on a Thurmer piano that's been in the Seltmann family for over 100 years. "I see the album as embracing the concept of opposite experiences, and contrasting moods: the innocent, naive and colourful, versus the dark, intimate and secret-like," says Seltmann. "The yin and yang in life. The highs and lows. The ego and the shadow. The masculine and feminine."